Enjoy a Weekend Cycling in the Cotswolds staying at Haselor Farm B&B
Haselor Farm offers cyclists a great place to stay while exploring the Cotswolds. Not only do we have plenty of room for your bikes, but we are surrounded by some of the best cycling countryside in the UK, with something for everyone.
Local Independant Cycling Shops in Evesham and Surrounding Area
We also have a good selection of local independent cycling shops within Evesham and nearby Pershore. Vale Cycles in Evesham and Echelon in Pershore. Map showing the Local Bike Shops in Evesham.
Nice and Easy Cycling Routes around Evesham
The Vale of Evesham is mainly flat due to the River Avon and its flood plans - this means there is plenty of easy riding to be had for those wanting to tour the area without challenging themselves to much - obviously there are some hills but nothing to difficult.
We have put together some routes for you to follow on Endomondo:
Haselor Farm B&B Easy Route 1:
A short loop round the local villages - ideal for a leisurely hour ride before breakfast - Click here to view on Endomondo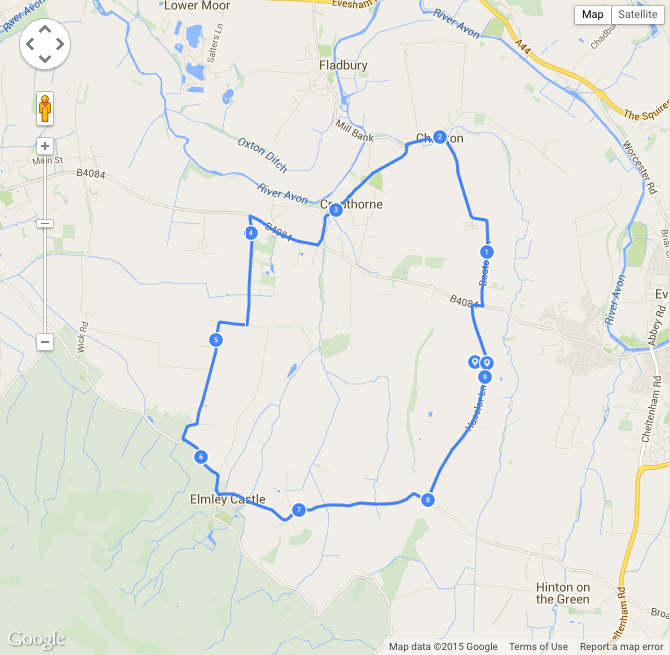 Haselor Farm B&B Easy Route 2:
Similar to Easy Route 1 but adds the famous loop of Bredon Hill. There are one or two hills on this route that will stretch the legs, but will make a leisurely two hour ride. Some lovely villages on the route with a local pub or two to drop into and a few places to pop in and visit such as Beckford Silk in Beckford. A nice mornings or afternoons ride. Click here to view on Endomondo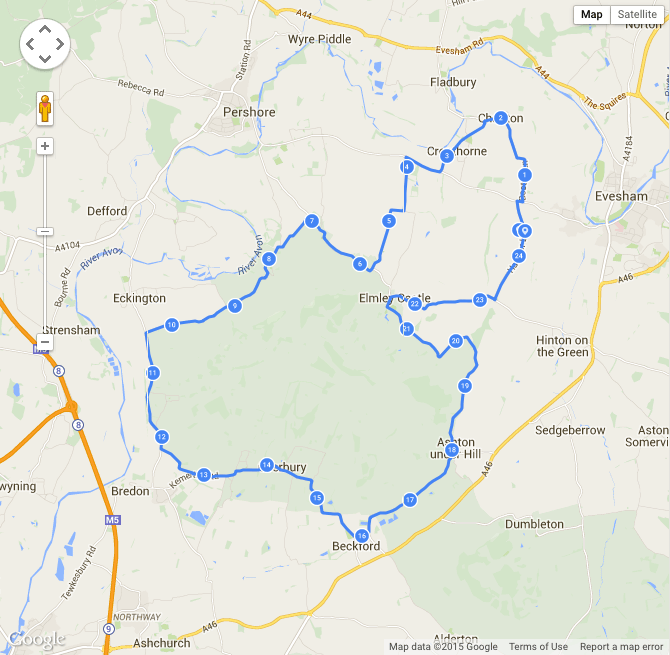 Haselor Farm B&B Easy Route 3:
A nice ride through Cropthorne and around Bredon Hill. Takes in Broadway 2/3 of the way round so you can stop and take a look around this essential Cotswold Village. Then its a nice ride back to the farm. Click here to view on Endomondo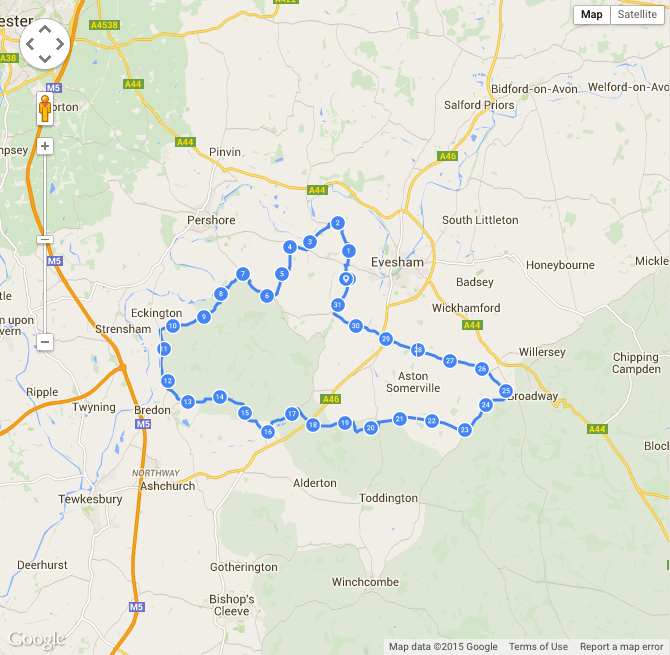 Challenging and Longer Rides around Evesham
For the cyclists wishing to challenge themselves we have the Cotswolds within easy reach. The Cotswold offer some challenging climbs including Snowshill, Fish Hill and Saintbury Hill.
We have put together some longer and more challenging rides that will take you up and over the Cotswolds and give you some fantastic views over the Vale of Evesham and beyond.
Haselor Farm B&B Challenging Route 1:
Evesham and over the Cotswolds and back again! This route features the climbs of Stanway Hill, Fish Hill and Dover's Hill. The distance is not that great but the 3 climbs makes it a challenging few hours cycling. It does feature the villages of Broadway and Chipping Campden if you need a nice place to rest the legs between climbs. - Click here to view on Endomondo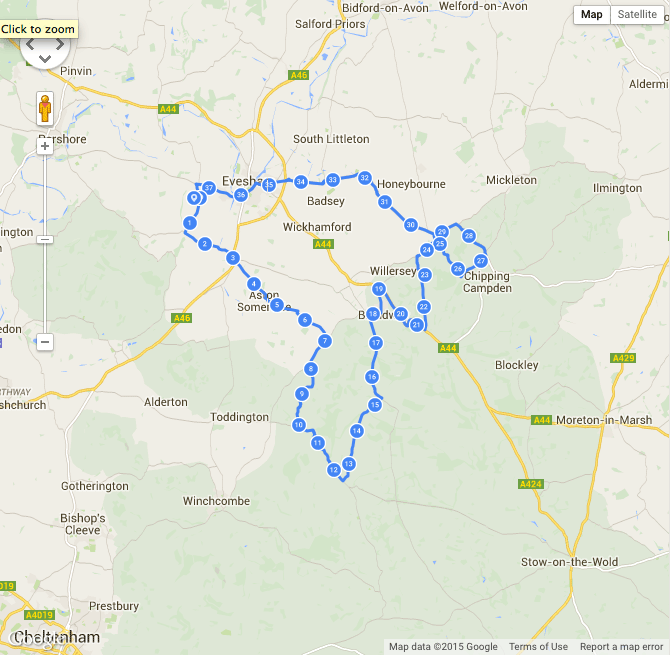 Haselor Farm B&B Challenging Route 2:
A solid 50 mile route taking in Broadway and a climb of the Cotswold Hills. The ride down into Chipping Campden is long and fast so make sure your brakes work correctly. From there it is reasonably flat so you can take your time and take in some of the delightful countryside that Warwickshire and Worcestershire has to offer. - Click here to view on Endomondo